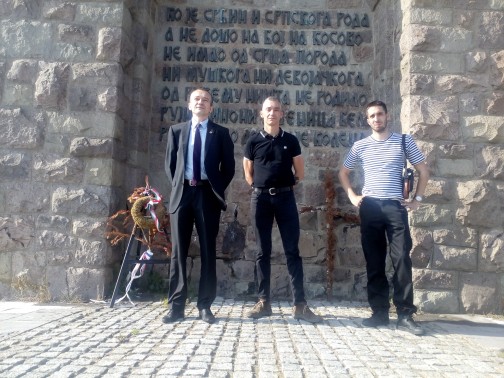 On the 11th and 12th of June, the representatives of the Order and the cabinet of Prince Vladimir have visited Kosovo.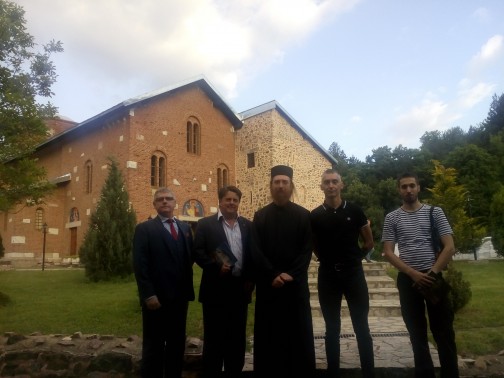 On the first day, they have visited Banjska monastery in the north of the province. On a meeting with father Danilo, the abbot of the monastery, was elaborated the plan for the aid to the monastery, first of all related to the construction works on the monastery buildings. On that occasion was donated a financial aid on behalf of the Order and the cabinet.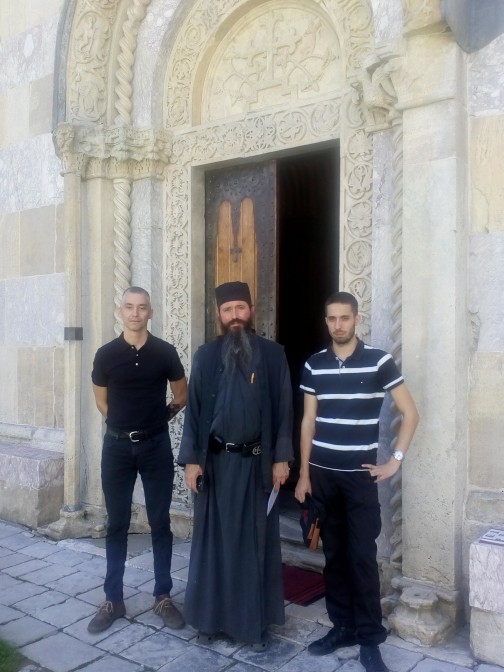 The same day was organized a meeting with the representatives of Serbs from Kosovska Mitrovica. The meeting was mainly about the danger of Albanian attack on the northern, Serbian part of the city and about the optional reactions. The next day was organized a visit to Visoki Dečani monastery and a meeting with the brotherhood. Several plans were defined  for organizing aid distribution to the Serbian enclaves surrounding the monastery and a financial aid was donated to the brotherhood.